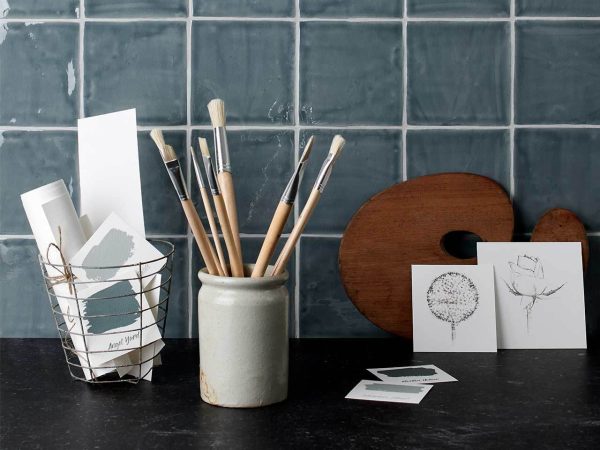 Design service
Our talented design team is on hand to help make your vision a reality.
TILING ADVICE
Need an expert opinion?
Whether you are struggling to choose the perfect shade to bring balance and light to your country kitchen, or you are uncertain which tile size will be most striking in your contemporary wet room, our design team is here to help.
If you're thinking about buying some of our hand painted tiles and need some extra help deciding how to arrange them, we also offer a layout design service for bespoke hand painted tile panels, beginning at £45.