Character building
When it comes to creating a unique and charming interior, we at Marlborough believe it's all in the detail.
Introducing hand piped wall tiles
Unique relief designs
Introducing three timeless hand piped relief designs on our hand pressed, artisan tile body. Ettie, wonderfully intricate vintage pattern; Margot, a pretty, petal motif; and Clara, a fluid wave design - each inspired by vintage fabrics and wallpapers from our archives.
These beautiful, handmade patterned tiles are each available in your choice of thirty two colours, alongside coordinating rustic plain tiles. Find them in our Halcyon, Kensington and Ullswater collections.

We love to see the relief tiles used in a panel, but you can also create interest by dotting a few decorative tiles amongst other tiles in the same colour or palette, or use them to create a border or frame above a sink or an Aga.
Handmade tiles
Your choice of colour
Each of the three design is available in an array of heritage colours. You'll find some of our favourites below, or explore our Halcyon, Kensington and Ullswater collections to see all available options.
THE PROCESS
Made by hand
Creating these gorgeous decorative tiles takes a great deal of time and care. Our methods of production mean that no two tiles are the same, and each one brims with character — telling the story of how it was made.
Hand pressed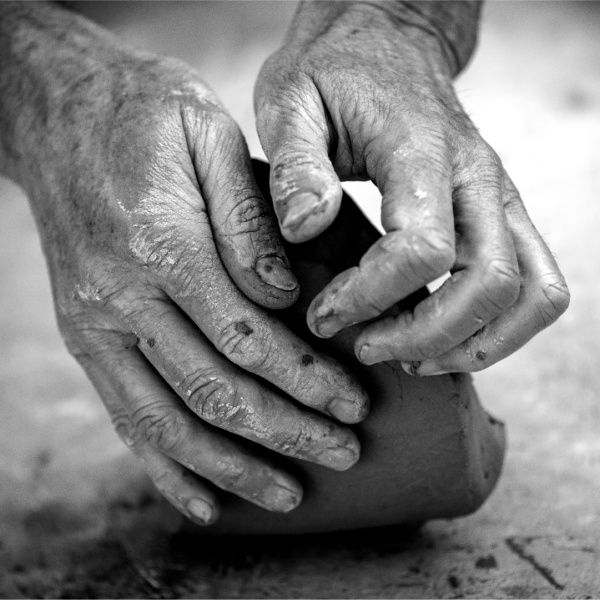 Decorated by hand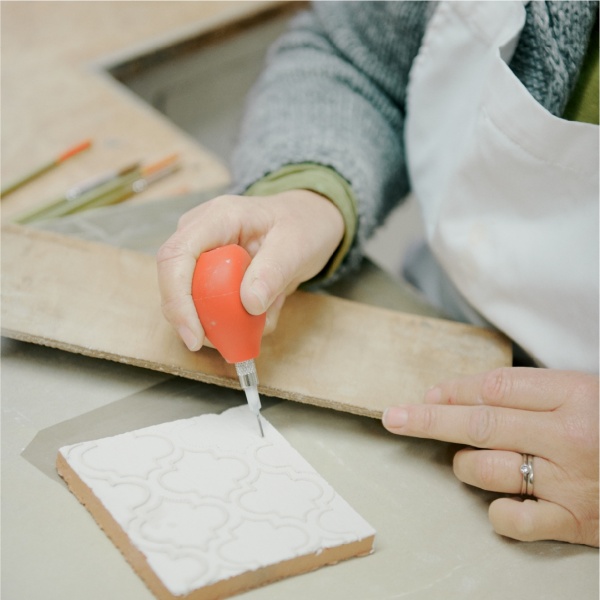 Our colours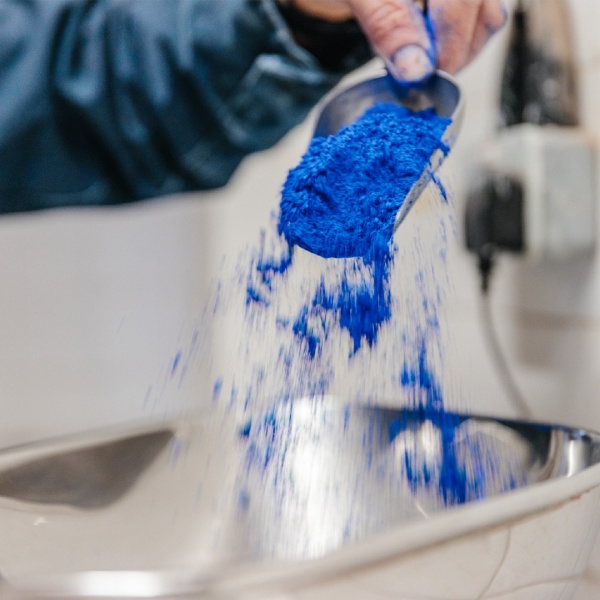 The glaze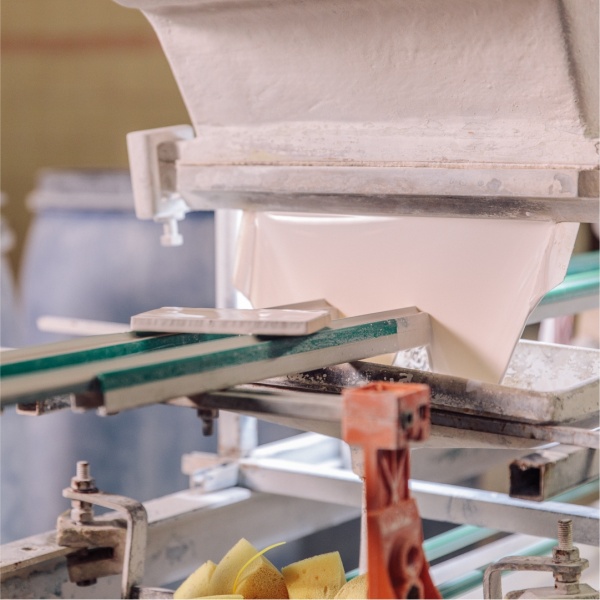 Firing
scroll-overwrite