MT in focus
A rather special recipe for clementine mince pies
It's beginning to feel very festive indeed here in Marlborough, and as the year draws to a close, we wanted to take the opportunity to send our warmest wishes to you and your family.

We hope you have a wonderful Christmas and a healthy, happy and prosperous new year. Thank you for your ongoing support.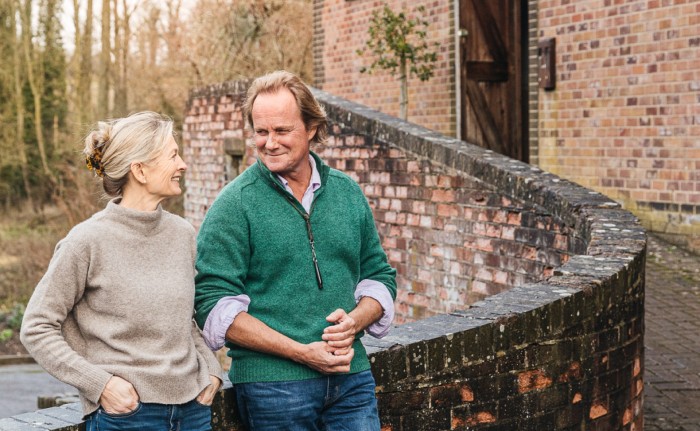 Last year, our recipe for delicious Swedish glögg was very well received. So today, we thought we'd share another family favourite: our recipe for clementine mince pies. These really are just the thing when those unexpected visitors pop by on Christmas Eve. And while we don't quite go as far as to make our own mincemeat from scratch, the addition of fresh clementine zest and a dash of Grand Marnier make these rather special.
From our family to yours, Merry Christmas.
Jo & Jamie Robb


Clementine mince pies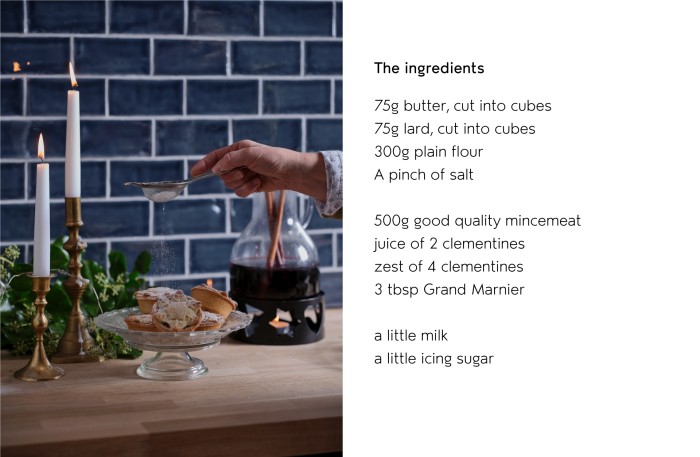 The method

Pop the cubes of butter and lard into the bowl of your mixer. Sift in the flour and a pinch of salt, and mix until crumbly. Then, add 3 tbsp water to the mixing bowl, and mix again.
Bring the dough together by kneading it into a ball, adding a few more drops of water as you go. Cover the ball in cling film or similar and pop it in the fridge for half an hour or so to cool.
Meanwhile, in a large bowl, combine the mincemeat, clementine juice and zest, and the Cointreau.
Grease two muffin tins and preheat your oven to 200°C / 400°F / gas mark 6.
Remove the dough from the fridge and divide into two. Using a rolling pin, roll one half as thinly as you can, then cut it into 3 inch rounds. You should have 24 rounds, enough to fill both muffin tins. Do the same with the other half of the pastry, cutting into 2.5 inch rounds. (You could use a decorative cutter for these, if you have one!)
Line your muffin tins with the larger rounds and fill to the brim with the mincemeat mixture. Moisten the smaller rounds or stars with water and press them lightly on top to make lids, sealing the edges where they meet. Brush each one with milk, and if using rounds, use a knife to gently pierce the tops several times with a knife.
Bake for 25-30 minutes until golden.
Remove the pies from the tins, cool on a wire rack, then add a dusting of icing sugar and enjoy.