MT in focus
George Clarke's Old House, New Home
The team were all a flurry when we got the news that we'd be hosting George Clarke's Old House, New Home in our little corner of Marlborough. As part of the fourth series, George made it his mission to help one of featured homeowners transform the bathroom in her Victorian terrace. Our team were only too delighted to help Hannah bring her dream to life.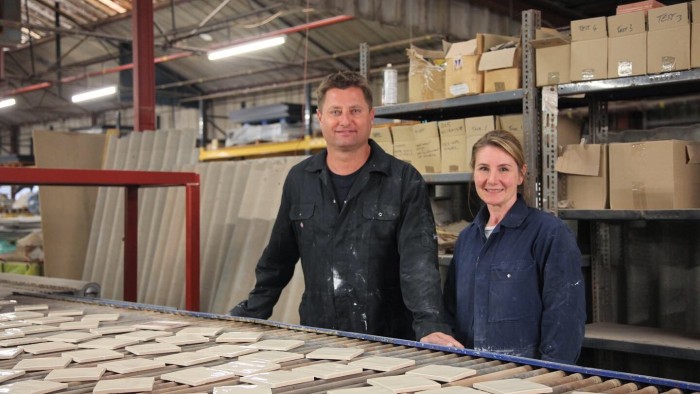 The vision was to bring the bathroom up to date with a clean, contemporary design. We suggested our gorgeous Savernake square tile in Silverless Street to offset the warm wood tones of the bathroom cabinet and brass fittings. Our Savernake collection is finished in a gloss crackle glaze, which helps to reflect light while adding texture and surface interest.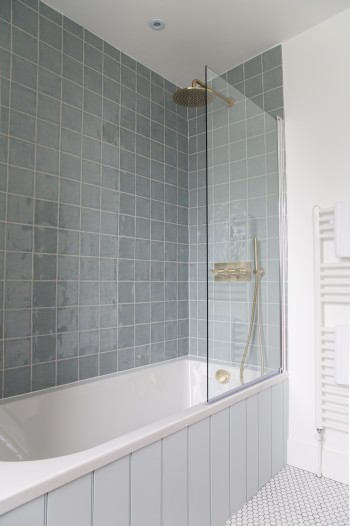 Our product development manager, Anita Rivers, gave George a first hand experience of the craft behind the finished product. Together they went through the process of weighing the pigments, mixing the glaze and setting up the production line so that the tiles passed below the waterfalls of glaze before heading into the kiln. Needless to say, we were thrilled to see how well the lengthy process was translated onto screen. Please allow us this small indulgence to offer our many thanks to the talented production team and to George Clarke for helping us make our television debut so enjoyable. And of course, we'd like to wish Hannah many blissful and relaxing moments in her new bathroom.