Marlborough Matts
Inspired by Britain's most loved paint colours, our tactile matt tile collection is our considered take on the cement tile look and offers a varied palette of rich and subtle tones. From blush pink and sky blue to off whites and gentle greens, our range of cement effect tiles have a colour for every room.
This timeless edit of colours has been designed to work harmoniously within any colour scheme, adding wonderful depth and texture to complement any room. Paper-smooth, pared back and perfectly balanced, these contemporary tiles feature our extruded white clay body, glazed and developed here in England. Available on a 7.5 x 15 cm medium brick tile and a skinny metro 6 x 21 cm brick tile. These tiles do not require sealing.

Discover Marlborough Matts
Introducing Marlborough Matts: our considered take on the cement tile look. A collection of paper-smooth, perfectly flat tiles in ten soft and versatile tones, developed to harmonise with Britain's best loved paint colours.
Read the article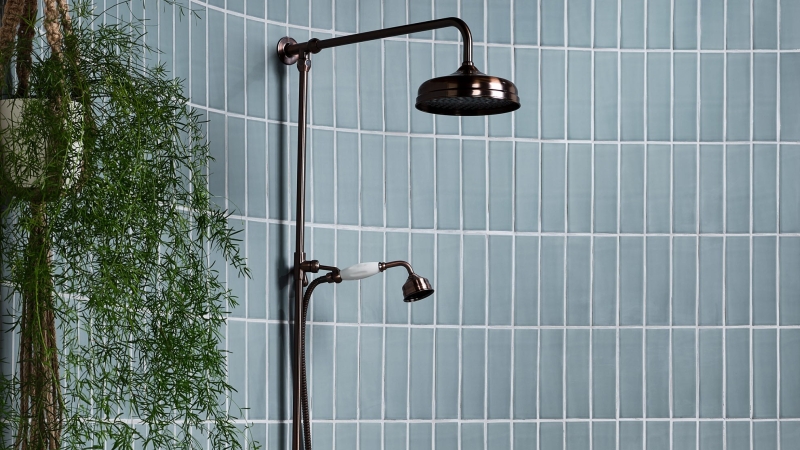 Your Matt Tiles questions answered
Our matt tile is resilient so most cleaning products can be used to clean them. Our matt tiles won't scratch.
Our Matt Tiles can be laid in low-traffic areas, suitable for bathrooms.
Our Matt Tiles are non porous.
This collection has been built around classic colours from renowned paint companies so you can choose to pair them with a high-sheen paint or bold wallpaper to lift the matt tiles. Or alternatively be brave with your accessories within the room by adding glass lampshades, velvet textiles or glass that reflects lights in different ways.
We consider the matt tile the blank canvas to build upon.
As our head of product development, Anita Rivers states, don't be afraid of our matt tiles. For a north-facing room choose warmer tones like Parchment White and Sherwood Green.
No, our matt tiles will not stain. All marks should be removed with the appropriate cleaner