Introducing our Ettie patterned tiles
As seen in Neptune. Made by hand in Marlborough.
As seen in Neptune
A dreamy kitchen
With its vast windows and soft, airy colour palette, this beautiful Chichester kitchen from Neptune is at once light and fresh, characterful and cosy.

The design team at Neptune has chosen our hand-decorated Ettie tiles behind the range cooker, in Wool — perfectly complementing the Flax blue cabinetry, and bringing a soft vintage delicacy to the space. Natural oak elements add a warmth and a homely feel.

Each tile is hand piped with an intricate relief design by a member of our talented team of artists onto a hand-pressed, rustic biscuit at our studio in Marlborough.

The process results in natural, beautiful imperfections that make each piece unique.
HANDMADE TILES
Your choice of colour
Ettie is available in an array of heritage colours. You'll find some of our favourites below or explore all colour-ways and patterns in our Halcyon , Kensington and Ullswater collections.
THE PROCESS
Character building
Creating these gorgeous decorative tiles takes a great deal of time and care. Our methods of production mean that no two tiles are the same, and each one brims with character — telling the story of how it was made.
Hand pressed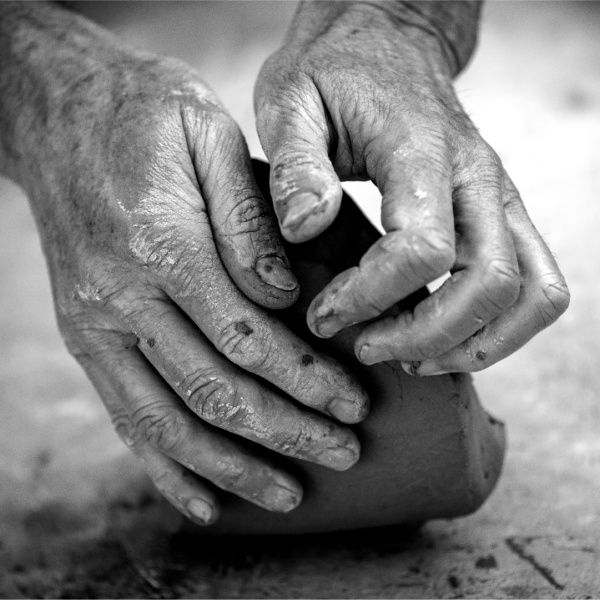 Decorated by hand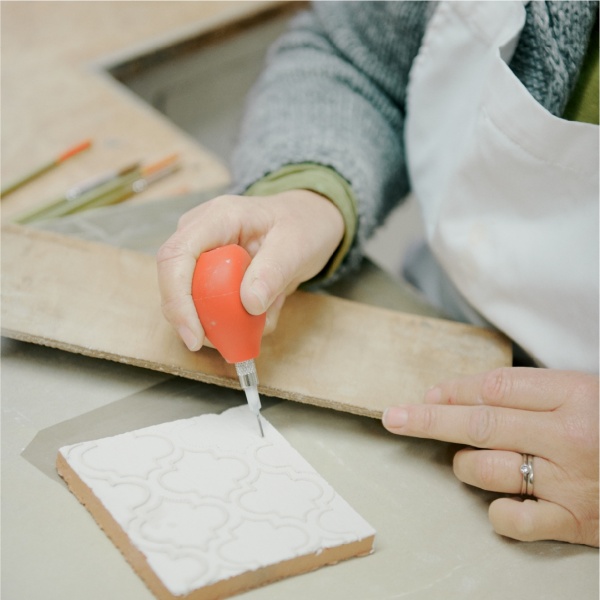 Our colours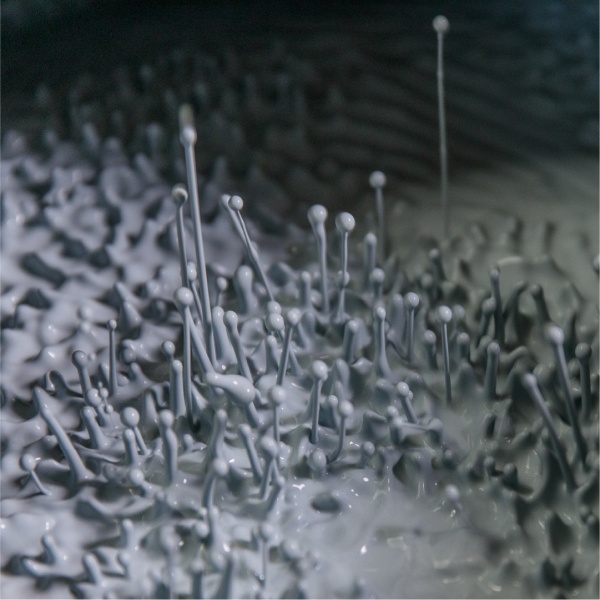 The glaze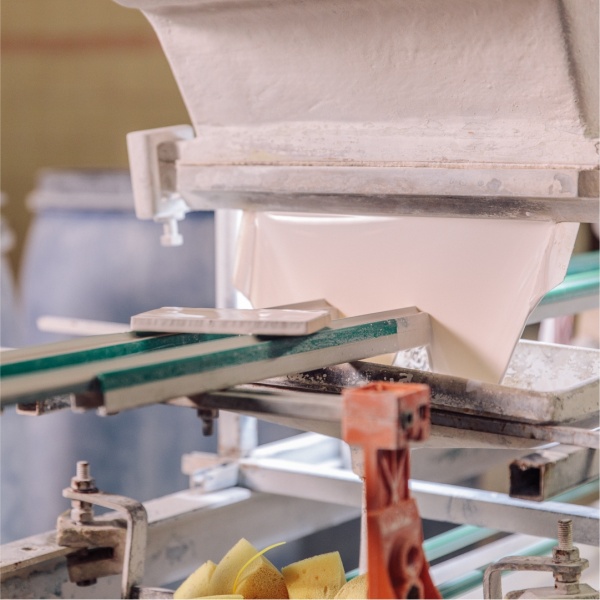 Firing
A devotion to our craft
Our story
Think of wall and floor tiles and you're likely to imagine functional rectangles in busy areas like bathrooms, kitchens and halls. But for us, a tile is where science meets art. Each one represents the sum total of experimentation, learning, technique and passion passed down for generations.
scroll-overwrite