Handmade Wall Tiles
Discover a world of gorgeous handmade wall tiles with colours so deep you'll want to dive in. Every colour we offer is created from scratch using our own secret recipes and a mix of precious metals and other fine ingredients. The results are unique and simply beautiful, from subtle creams and greys to vibrant turquoises and wine-reds – and all in an extraordinary range of shapes and sizes to suit your home. Our handmade ceramic tiles are perfect for your kitchen and bathroom walls or fireplace surround. Choose from our wide range of standard tiles or talk to us about bespoke tiles created to your design. All handmade by our artisan tile makers at our workshop in Marlborough.
The Marlborough Difference
What makes our handmade wall tiles so special?
It's difficult to convey just how remarkable our handmade wall tiles are through this website alone. We do our best to capture the depth of colour and special glazing effects in our photography but images cannot give you a sense of the superior weight and texture of our tile body, nor can they capture the way our artisanal colours respond to changing light. Our tiles are the physical embodiment of a craft handed down for generations – a process of experimentation and refinement using over 50 pigments and oxides as well as scientific glazing techniques to get the precise effects we are looking for. It's all these subtle choices that come together to make our tiles more than the sum of their parts. They really do have the power to transform your kitchen into your favourite place in the house or make your dream bathroom a reality.
For any questions on colour, layout, design tips as well as the technical aspects of tiling, please do get in touch with our team on 01672556533 or email sales@marlboroughtiles.com
Choosing the right tiles for your project
We understand that buying tiles is a considered purchase. It's a small but important part of a larger home design project. Whether you are after the perfect family kitchen or contemporary wetroom, the right tiles can be the ultimate finishing touch that brings the whole scheme together. That's why we go the extra mile to help you make the right choice.
Choosing the right grout and accessories
Grout can do a lot to enhance a tile layout. In fact, the colour of the grout can change the way we perceive the colour of the tiles. A strong colour like white or black will draw attention to the grout lines, whereas softer colours like light greys will blend in. It depends on the overall effect you want to achieve by either drawing attention to the geometry of the design or creating more of a colour block.
Our guide to crackle glazed tiles
Discover our crackle glazes, perfected over 85 years of experimentation. Learn the secrets behind creating this effect, to discover crackle glazed tiles in a spectrum of colours and shapes from across our collection, and to learn how to take care of your crackle glazed tiles.
Read more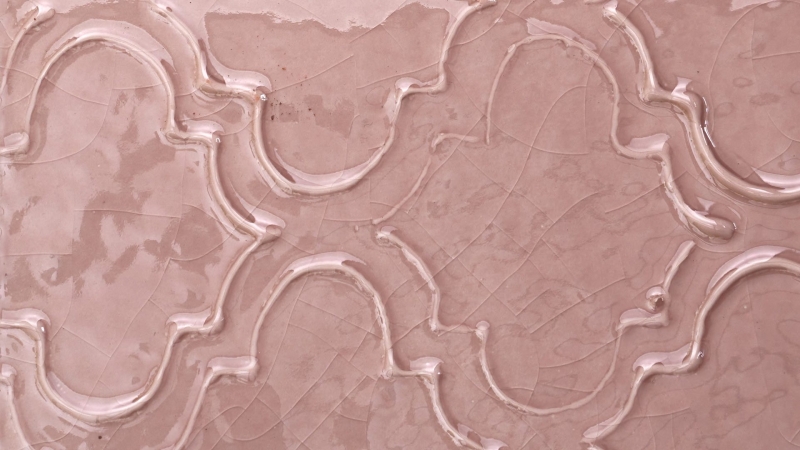 scroll-overwrite