Inspiration
In praise of Follies
We've had a lot of lovely feedback from our customers recently about how much care goes in to making our tiles. Your wonderful comments got us thinking that we should really shine a light on some of our best loved products, focusing on what makes them unique.
So we'd like to introduce our Product Focus article series, which we are kicking off today with a closer look at one of our most popular hand painted collections.

If you're looking to add charm, individuality and character to a kitchen, look no further than a hand-painted, patterned tile.
You may have spotted this beautiful, Neptune kitchen in a recent issue of Stories magazine. (Though if you didn't, and you're not sure what we're referring to, you simply must request your copy here. You are in for a real treat.)
The tiles are from our Follies collection, formed to create the perfect tiled cooker splashback with pretty vintage patterns inspired by the chic yet cosy feel of curbside Parisian cafés.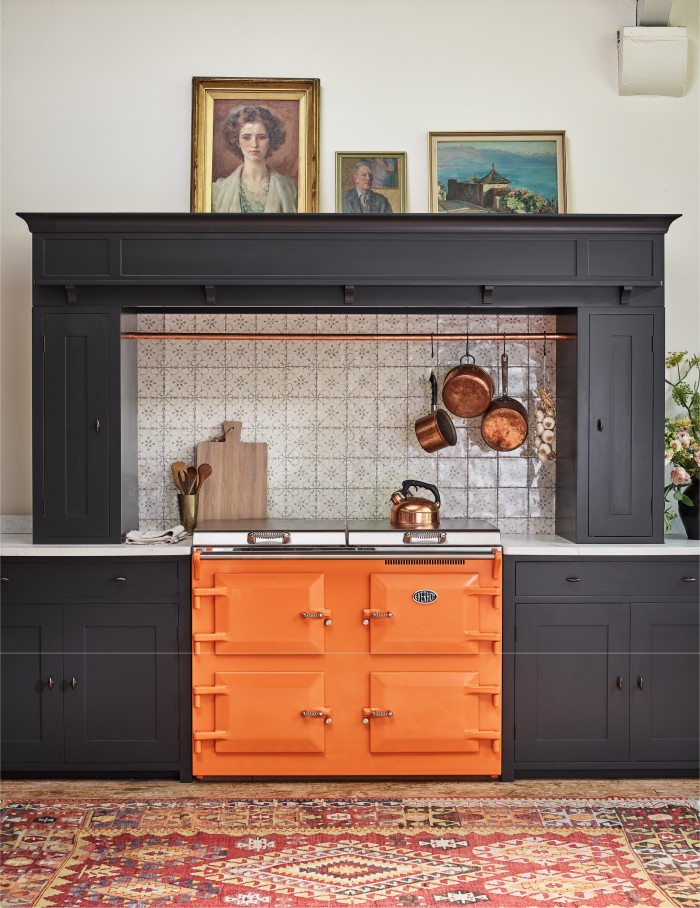 Follies is one of our best loved and most popular hand painted collections, and creates a delightful backdrop for any kitchen or a bathroom.
The patterns are delicately painted by our artists directly onto the unfired white glaze of each tile in the traditional Majolica technique. The base glaze and the artist's work are fired at the same time, integrating the layers of colour and adding to the fluidity and intensity of the artist's brush strokes. Finally, the tiles are fired and we allow their white glaze to crack finely as it cools. We then stain the crackle glaze by hand to enhance the vintage feel.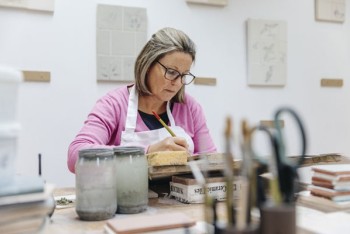 The Follies collection was designed by Kirsty, an artist who has worked at Marlborough for more than thirty years.
"Follies is one of my favourites — both to paint, and to see in the home," she tells us. "I designed the five patterns with corresponding corner motifs, so you might choose to use a single pattern in repetition, or to mix the different designs together for a more eclectic feel. Each option creates a different look that you can make your own."

In addition to the five patterns, the collection comes in a choice of three colours: charcoal (featured throughout this article), lavender and blue.