Margot Handpiped Tiles
Made by hand in Marlborough.
Margot Handpiped Tiles
Our Margot handpiped wall tiles will brighten any home with their textured floral design and beautiful heritage shades. Available in a wide range of colours from our Halcyon, Kensington and Ullswater collections, these handmade tiles are as unique as they are beautiful.

Each tile is hand piped with an intricate relief design by a member of our talented team of artists onto a hand-pressed, rustic biscuit at our studio in Marlborough. The glazing and firing process results in natural, beautiful variations that make each piece unique.

The edges of the pattern meet with their partner when placed side-by-side, enabling you to create showstopping panels of texture and colour on your wall.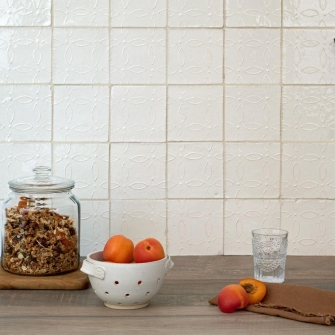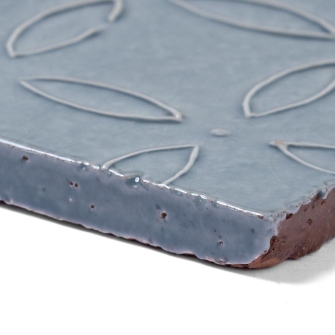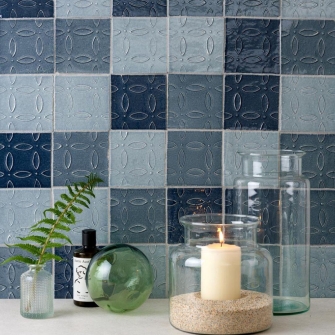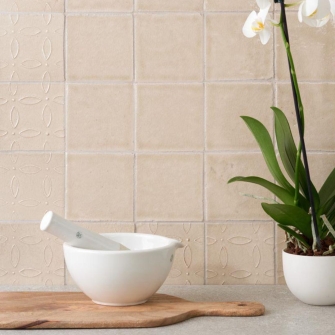 HANDMADE TILES
Your choice of colour
Margot is available in an array of heritage colours. You'll find our favourites below or explore all colour-ways and other patterns in the Halcyon, Kensington and Ullswater collections.
THE PROCESS
Character building
Creating these gorgeous decorative tiles takes a great deal of time and care. Our methods of production mean that no two tiles are the same, and each one brims with character — telling the story of how it was made.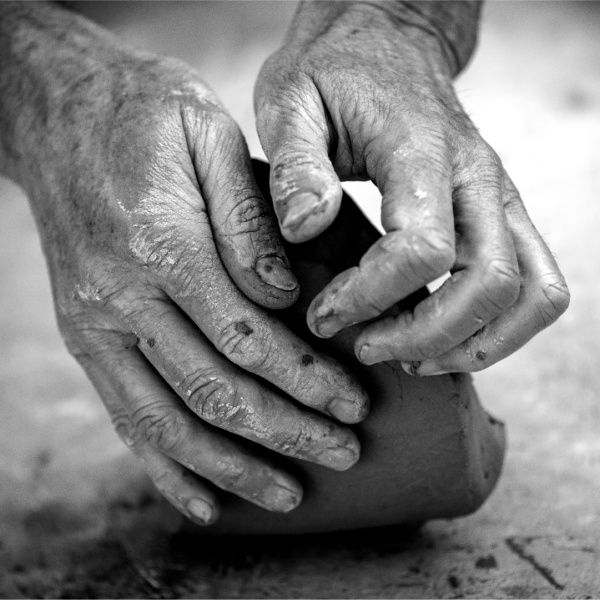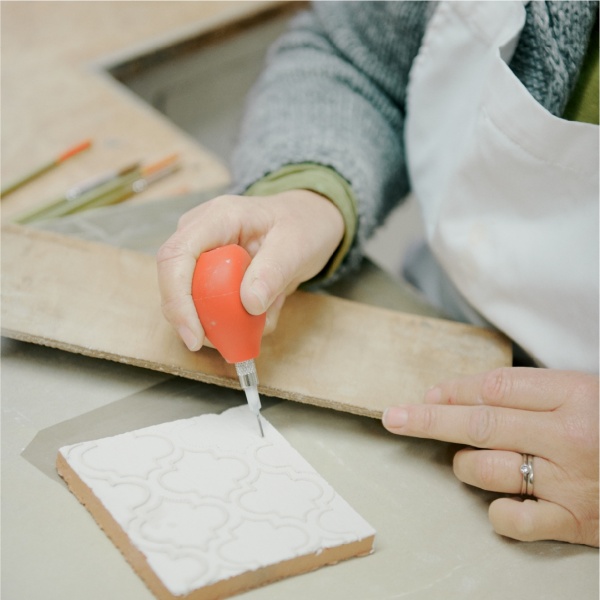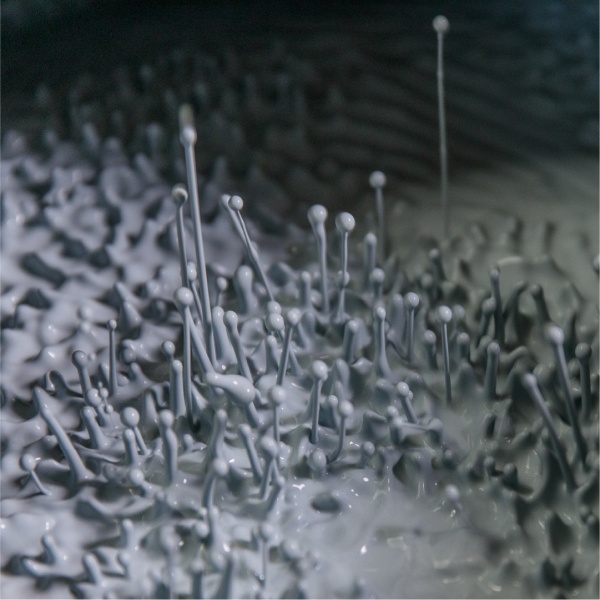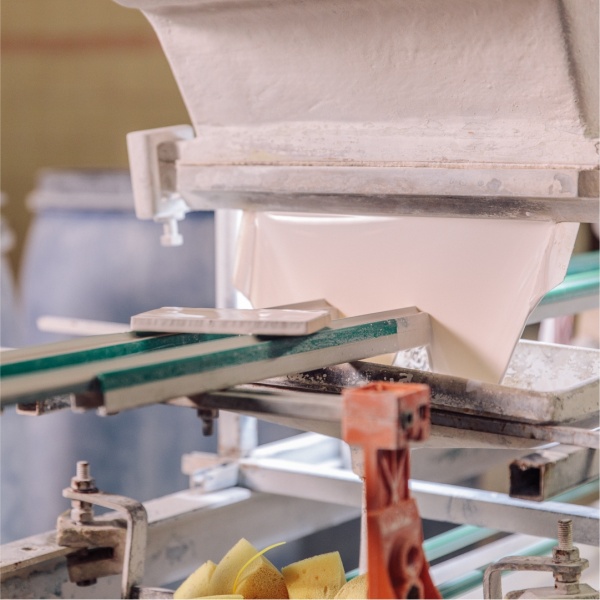 scroll-overwrite