Zellige effect tiles
The new Isles Collection from Marlborough Tiles.
Handmade in England, evocative of Morroco.
Zellige tiles for your home
Handmade in England.
Inspired by the dramatic colours of the Scottish Highlands.
Evocative of multi-tonal Morrocan Zellige and Bejmat tiles.
Our handmade Isles collection of ceramic wall tiles are perfect for those wanting exceptional quality and timeless design for your home.

Brand new for 2023, our Isles collection of handmade wall tiles mimics the authentic zellige tile and bejmat tile effects.
You may also find them reminiscent of traditional English pub wall tiles, bold in colour and decorative, often found on the outside walls of Victorian pubs and sometimes referred to as faience tiles.

Available in seven rich colourways, each made up of four tonal variations, our tiles can be supplied in skinny metro shape (6x21cm) or square (11x11cm). Each box includes 40 tiles, covering 0.5m2.
With an organic, lightly undulating finish and subtle gloss, each tile is completely unique as the coloured glazes pool differently every time.

With seven decadent colour options available, these zellige effect wall tiles will suit any room or application.
The Isles collection tiles can be used on walls and are suitable for use in bathrooms, kitchens, utility rooms, wet rooms, fireplace surrounds and hearths, and outdoors.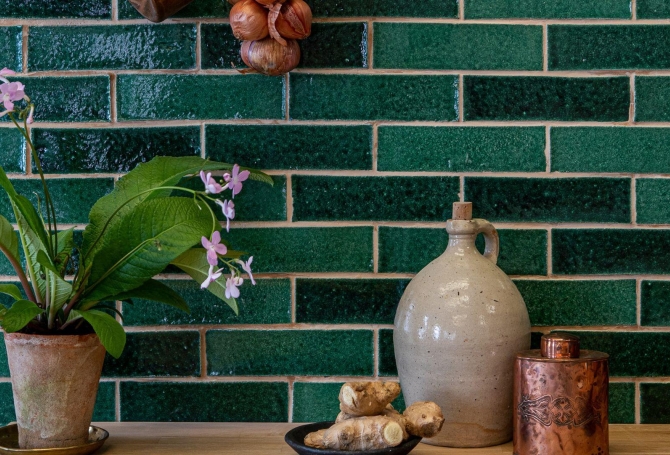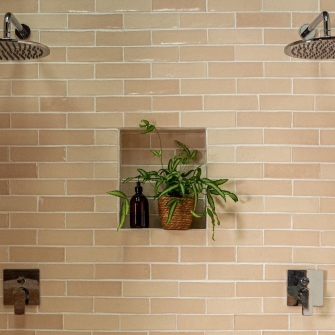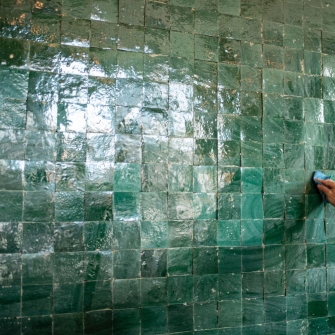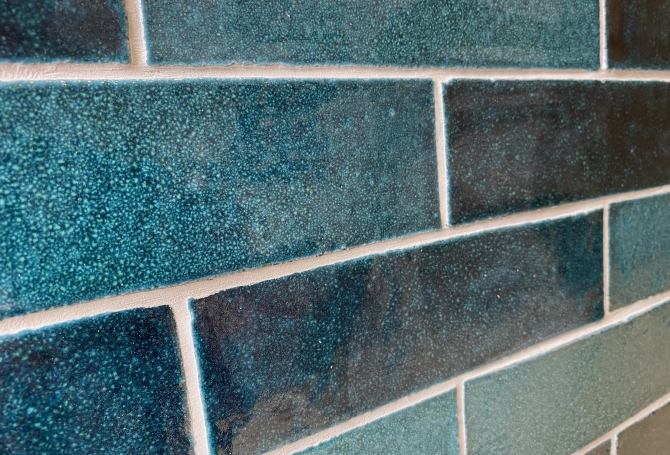 Handmade Ceramic Wall Tiles
The Isles Collection
The Isles collection of ceramic wall tiles is available in a range of seven unique colourways, developed here in Marlborough, England. Browse the collection below and shop online. Each box includes 40 tiles, which provides 0.5m2 coverage.

We always recommend ordering a sample to experience the joy of these zellige effect tiles in your home before making your final tile purchase. Our cut samples will consist of 4 tile pieces to show the four tones in your chosen colourway.
scroll-overwrite