While we might once have thought of pink as a colour for little girls, it hasn't always been that way. In fact, prior to World War II, it was much more common for little girls to wear blue and boys to wear pink. Pink was originally considered a masculine shade, a diminutive of red - a colour associated with the military and signifying strength. It was only in the 1950s that pink came to be associated with femininity and romance.
Today, pink is an increasingly popular choice in interior design. Used well, far from being sugary sweet, it is an uplifting and mellow neutral that will flatter or accentuate a variety of colour schemes.
Let's explore a few...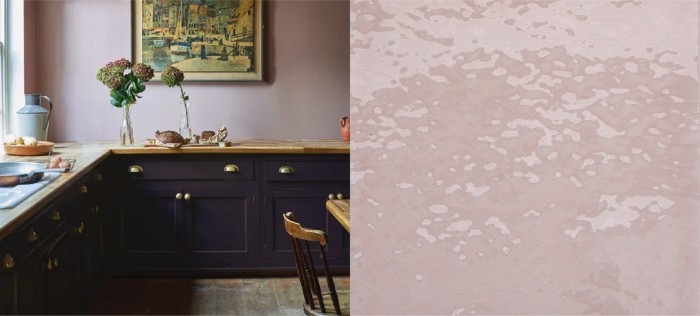 Introducing a touch of pink through tile allows you to make some bold choices. This delicate pink Blush tile from our Halcyon collection makes a real statement alongside raw wood and dramatic, inky cabinetry in a kitchen such as this one. Add aged brass hardware to create a rich, cosy warmth.


To create a fresh, uplifting palette for your kitchen, consider putting a more vibrant petal pink such as Wild Rose from our Halcyon collection with crisp, white painted walls and pale sage green cupboards. Silver hardware as shown in this kitchen creates a clean and contemporary feel, or introduce brass pulls and taps for a more rustic look.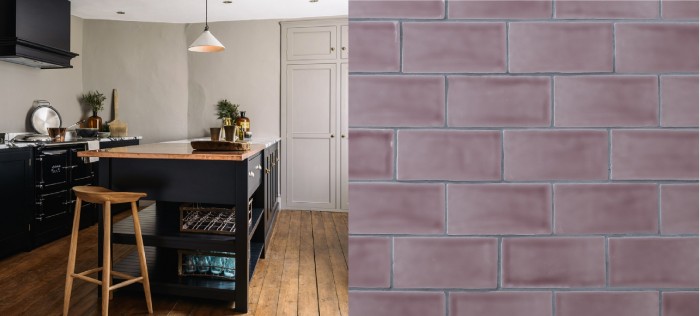 The pink glaze of the Heatherbank tiles from our Seasons collection includes a touch of blue, creating a muted tone. Pair this tile with dark timber and earthy neutrals to create a moody, romantic feel that brings to mind dusky autumnal sunsets.
scroll-overwrite
"Your service is outstanding and everyone is stunned by the result. I could not be more delighted."

Pat Jones
"Marlborough are a trusted collaborator to design unique tile collections which delight our customers"

Rebecca Malon, Head of Design and Product Development Neptune
"We are delighted with our stunning tiles - the colour and finish have brought our kitchen to life."

Nicky Sweet
"Over 20 years, our brand has relied on Marlborough for specialist colour and glaze development."

Colin Roby-Welford, MD of Fired Earth
"Superb! Great design advice on combining styles and colours. Thank you for going the extra mile."

Emma Todd