Inspiration
Our top 10 bathrooms and kitchens
We are delighted to have reached a community of 10k followers and growing on our Instagram. In celebration of this exciting milestone, we are sharing ten of our all time favourite kitchens and bathrooms. From a rustic galley kitchen, to a sleek bathroom with unique architecture, we hope these beautiful spaces will provide ample inspiration for your next home project.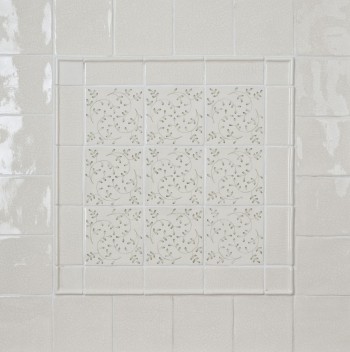 Our Emma collection, designed in collaboration with leading interior designer Emma Sims Hilditch, just happens to be a perfect fit for another Emma. The Georgian cottage, that Colour Consultant Emma Diaz and her family call home, needed a tile befitting of the property's country charm. Our Emma Square Pattern tiles in Sage Green, with their rustic appeal and delicate design, seem made for this space.
Taking pride of place behind her white Everhot cooker, an arrangement of nine of these patterned tiles have been framed by corner pieces to create a stunning focal point in this country kitchen that ties harmoniously with the soft green cabinetry.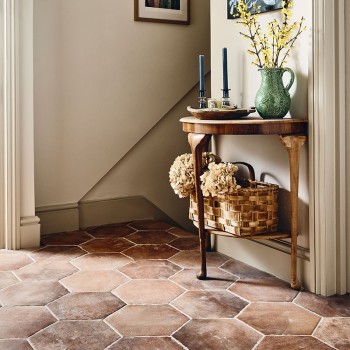 Soho Home Art Director, Harriet Howarth and her fiancé Oli chose our terracotta-effect Granada porcelain tiles from our Andalucia collection for their hallway and bathroom floor when recently renovating their Victorian terrace home in London.
Cleverly laid from the hallway right through to the bathroom to produce visual continuity and the illusion of space, these large hexagons provide instant impact.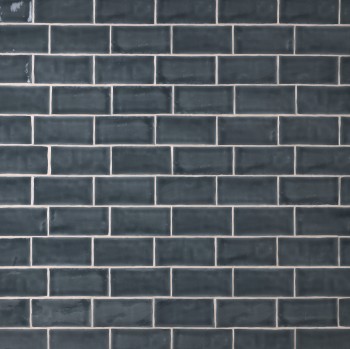 Interior designer Jess Weeks expertly worked with the unique roof angles in the eaves of this thatched cottage to create a bathroom that embraces the quirks of this characterful space.
Jess chose our dark blue-grey Manton Hollow brick tiles from our Savernake collection, which she paired with the Uffington floor tiles in Natural from our Ridgeway collection for a contrast between light and dark tones. The white walls and ceilings act as a blank canvas, allowing the rich shade of Manton Hollow to fully take centre stage and draw the eye in.

ELEGANT AND UNDERSTATED MORNING MIST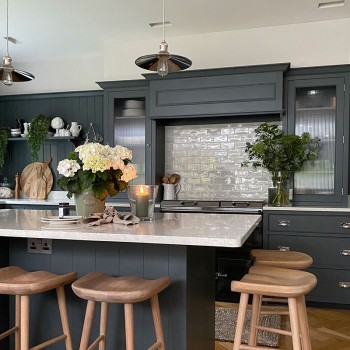 Vivienne Cutler's four-bedroom Victorian cottage in Sussex, which she shares with her husband and two sons, is the epitome of understated elegance, and the kitchen is no exception.
Neptune's Chichester cabinetry in a deep navy has been paired with Neptune's Lily paint and pale silestone worktops. The soft blue shade of our Morning Mist brick tile from our Seasons collection offsets the dark cabinetry, and ties in beautifully with the blue tones in this space.


WARMING SHEPHERD DELIGHT AND EVENING GLOW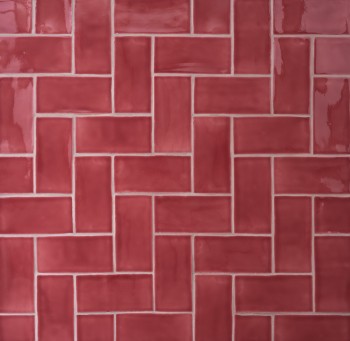 This guest suite for a home in Kew by Otta Design Studio, features a striped effect created by cleverly stacking our red-toned Shepherds Delight and Evening Glow brick tiles from our Seasons collection side by side.
These vibrant red-toned tiles make a strong statement when used individually, but when paired together they have an even bigger impact. The white grout adds the perfect finishing touch, providing a striking contrast that further accentuates the striped pattern.


FRESH AND UPLIFTING CHALK WHITE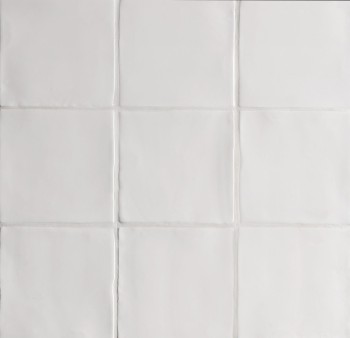 Artist Daisy Sims Hilditch designed her London kitchen alongside her father, Neptune founder, John Sims Hilditch.
The design combines traditional Shaker-style Suffolk cabinetry from Neptune, painted in Edward Bulmer's soft and pretty Verdigris, with our Chalk White square tiles from the Contemporary Classics collection and a white AGA to bring freshness. A stylish finishing touch is brass ribbon drawer-pulls from Beata Heuman.

SOPHISTICATED SOEMERALD SCALLOPS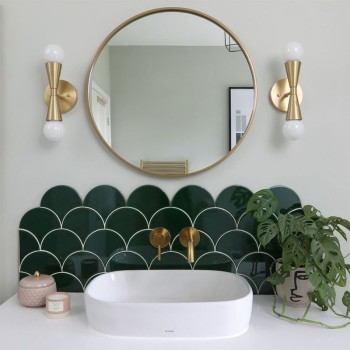 Our Scallop tiles in SoEmerald from our Soho collection are as bold in shape as they are in colour.
In Rhiannon Sager's bathroom, these tiles have been laid with the curve uppermost in the pattern to create a fan shape. Brushed brass lights, tap and mirrors continue this glamorous Art Deco effect.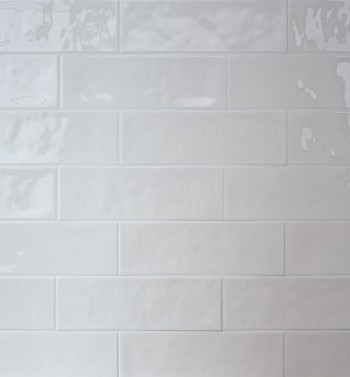 Inspired by the soothing colours of coastal waters, our Nice & Easy long brick tiles from our Cool Companions collection is a natural choice for interior designer Emma Sims Hilditch and her husband, Neptune founder John Sims Hilditch's home by the sea in Cornwall.

These large brick tiles have been laid in a classic brick bond pattern and finished with contrasting dark grout to create a metro effect.
In the country kitchen of Patty from Instagram account @athomeinthecotswolds, our Whitehall brick tile with a crackle glaze provides a neutral backdrop to the eye-catching cooker mantle with a wooden hood. This neutral tile from our Underground collection fits seamlessly with the Neptune Chichester cabinetry painted in Shell.
__

A special thank you to @byemmadiaz, @harriethowarth, @jess_weeks_interiors, @viviennecutler, @ottadesign, @daisysimshilditch, @rhisager, @emma_sims_hilditch, @adamcarterphoto, @mirandacarterart and @athomeinthecotswolds for giving us permission to feature your homes.

We hope these homes provided plenty of inspiration on which wall and floor tiles to choose for your next bathroom or kitchen renovation. From the whole team here at Marlborough Tiles, a big thank you to each and every one of you for following along on our journey so far.
"An excellent product and superb service. Many thanks to Grace and Jamie from Marlborough"

Nick Lester, customer
"Handmade tiles with wonderful glazes; the craftsmanship, the beauty and the customer service."

Ephia Yasmin, customer
"Always visionary and ahead of the times from the outset."

Ben Spriggs, Editor-in-Chief, Elle Decoration
"Your service is outstanding and everyone is stunned by the result. I could not be more delighted."

Pat Jones, customer
"Marlborough are a trusted collaborator to design unique tile collections which delight our customers"

Rebecca Malon, Head of Design and Product Development Neptune
"Over 20 years, our brand has relied on Marlborough for specialist colour and glaze development."

Colin Roby-Welford, MD of Fired Earth