Crackle glazed tiles
We are very proud of our crackle glazes, perfected over 85 years of experimentation. Read on to learn the secrets behind creating this effect, to discover crackle glazed tiles in a spectrum of colours and shapes from across our collection, and to learn how to take care of your crackle glazed tiles.
An introduction
Tiles that sing
Our customers sometimes call to tell us that their new tiles are making little noises, even up to a week after they have been installed. We tell them it's just the tile singing, and explain what's happening: the beautiful crackle glaze they chose is still crazing.
A crackle glaze is essentially a piece of glass on top of the tile body (also known as the 'biscuit') that has been carefully crafted to shatter in a controlled way as it cools. As it does so it crazes, and a network of fine lines appears.
At Marlborough Tiles, we are very proud of our crackle glazes, perfected over 85 years of honing our craft. You'll find crackle glaze tiles in a spectrum of colours and shapes across our collection.

These subtle, organic patterns have a remarkable delicacy, and will bring elegance and antique character to any space. The uneven, shattered surface of crackle glazed tiles reflects light beautifully, around even the darker spaces in your home.
Perhaps the patterns of a crackle glaze seem especially appealing because they are not planned or consciously positioned. They are the result of the laws of physics and chemistry and tiny random variations. The crackle glaze is a thoroughly natural effect – just a very carefully controlled one.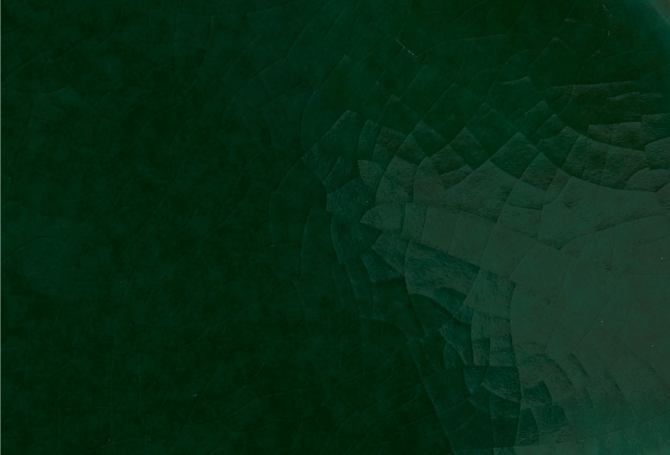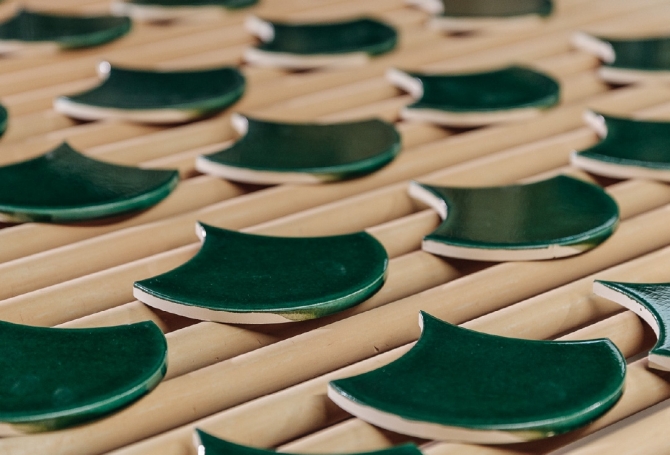 The Process
Creating a crackle
To produce a crackle glaze, one needs to get a little scientific. It is all about the coefficient of thermal expansion – the measure of how a body expands and contracts as it is heated and cooled.
Ordinarily, a glaze should fit perfectly with the tile: both should expand and contract at the same rate. With a crackle glaze however, we deliberately create an imperfect glaze fit. The aim is for the glaze to contract more slowly than the brick after it is fired. But the glaze is bonded to the surface of the brick and can't move, so as one surface contracts at a different rate from the other, the glaze comes under massive pressure.
Achieving a beautiful crackle glaze isn't easy. It's the result of a long process of research and development, and particularly challenging when the firing process is rapid, as ours is – seventy minutes from start to finish. When the cooling begins the temperature can drop from 1010º to 700ºC in just five minutes, creating a massive thermal shock to the tile. The differential has to be precisely right, and we have to be careful. If it's done wrongly the glaze can simply fall off the tile, and that can be dangerous.
This process can continue for a remarkably long time. Even a week after the tile has come out of the kiln, after it has been sealed and tiled onto the wall of someone's kitchen, it can be cracking – almost imperceptibly.
Those fine cracks will let in dirt. We take advantage of this to achieve our Aged Crackle tiles, staining each tile by hand using a stain that sinks into the crazing. Ultimately, though, a crackle glaze tile needs to be sealed to prevent discolouration. Find out more below.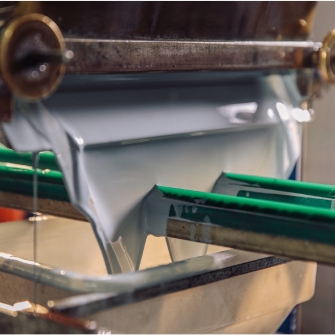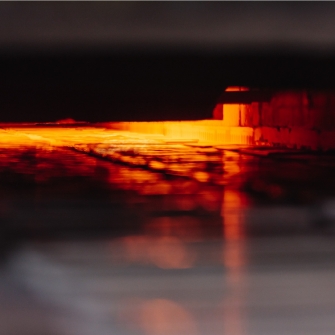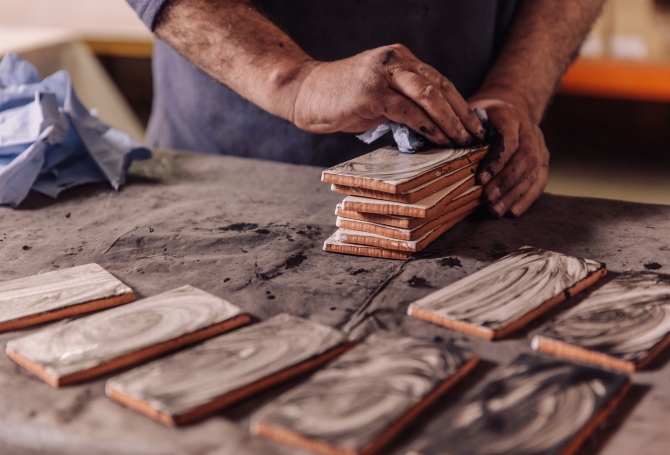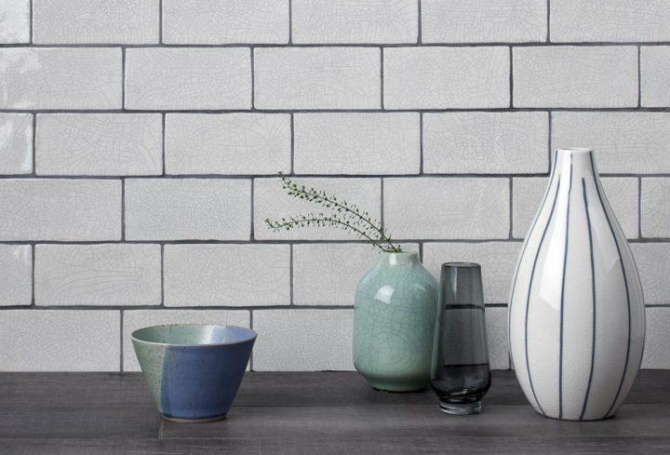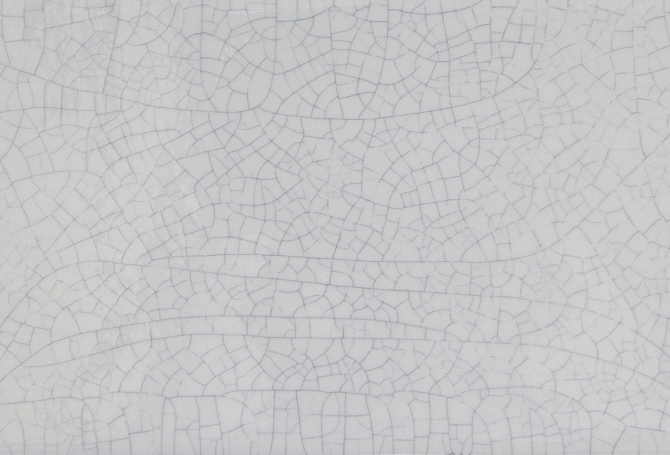 HANDMADE TILES
Crackle glazed tiles
You'll find crackle glazes in a spectrum of colours and shapes across our collection. Below are just a handful of our favourites.
CARE & MAINTENANCE
Caring for crackle glazed tiles
Customers sometimes worry that a crackle glazed tile might absorb more water or stain more easily than other glazes. However if the tile is correctly installed you have nothing to worry about. Once properly sealed, a crackle glazed tile can be used in virtually any space, even a wet room. To protect your crackle glazed tiles from unwanted staining, you will need an appropriate sealer. Our proprietary Crackle Glaze Sealer forms a clear odourless barrier that helps protect porous tiles from penetration by water, dirt, oil, grease, limescale and other commonly found household contaminants.
SHOP CRACKLE GLAZE SEALER
We're here to help
Our team of design consultants is on hand to offer you advice and help you choose the perfect tile for your project. Simply get in touch.
EXPLORE THE COLLECTION
Customers also loved
scroll-overwrite