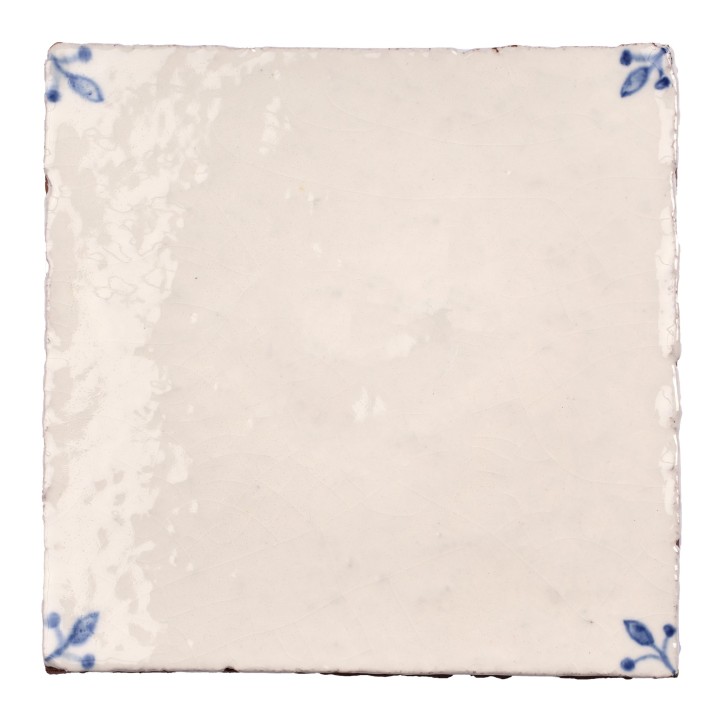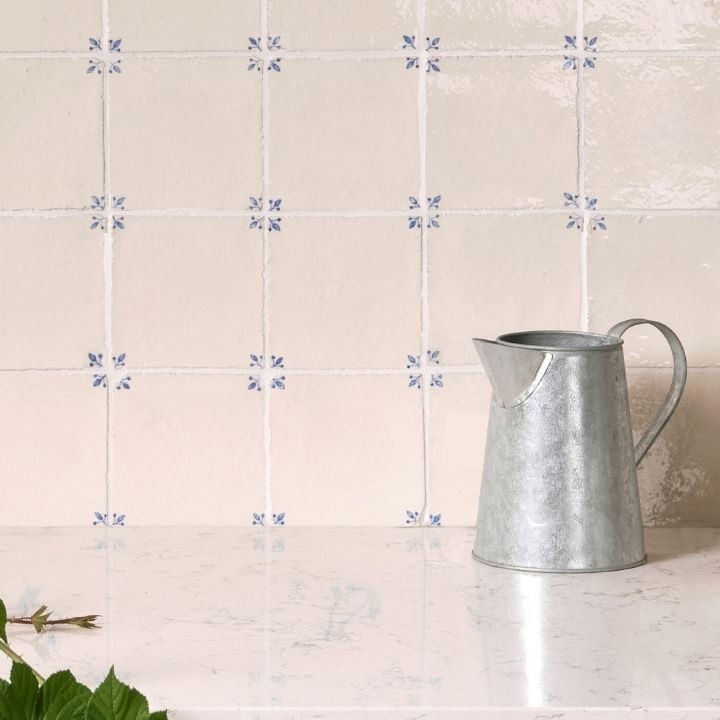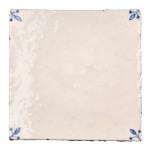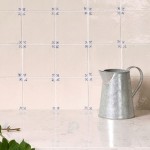 Choose your quantity

A petite botanical corner design, painted by hand onto a 11x11 cm rustic, artisan tile in a soft off-white.

To create these tiles, the highest quality clay is pressed by hand into a wooden frame, creating a thick tile body with rough edges and an organic finish. After initial firing, we pour glazes directly onto the rugged surface of the tiles in multiple layers. The designs are then painted by hand onto the raw glaze before firing. As a result of the process, each tile is one of a kind. They have an heirloom quality, rich with organic beauty, uneven edges and the occasional crumpled corner. Each one is different and tells the story of how it was made.
These hand painted decorative corners offer an elegant new way of incorporating the classic Delft look, with its distinctive blue and white palette, into the home. Used en masse, they create a charming, delicate pattern for a characterful vintage look.
Our Wilding corner motif can be used individually or interspersed with other tiles from the Wilding collection.

Material

Ceramic

Grout Width

2mm

Surface

Textured

Finish

Gloss Crackle Glaze
Wall Tiles

Yes

Floor Tiles

Yes

Kitchen tiles

No

Bathroom Tiles

Yes

Shower Walls

Yes

Wet Room Floors

No

Hearths & Fireplace Surrounds

Yes

External

No

Kitchen Splashbacks

Yes

With Underfloor Heating

No

Commercial

Yes
Sealer
All of our crackle glaze tiles require sealing to protect and maintain their unique finish. We recommend sealing with our Marlborough Tiles Crackle Glaze Sealer. For further information and guidance, please refer to our Care & Maintenance page.
Adhesives
It is important to choose the correct adhesive for the area being tiled. Refer to our guidelines for more information.
Anti slip
For areas like wet room floors and outdoor usage, please get in touch with our team for more information about the anti-slip rating of our floor tiles.
Delivery
3-4 Weeks
Returns
We accept returns of full boxes of porcelain floor tiles only within 14 days of original delivery.
Our handmade and handpainted wall tiles are made to order and cannot be returned. We recommend measuring your space accurately before ordering using our online tile calculator tool, and keeping any spare tiles as they can be utilised should any damage occur after the tiles have been installed. Read our full Delivery and Returns policy here.
Recommended Grout Colour
Click to choose a grout colour to add to your order.