MT in focus
We have a winner!
We want to say a big thank you to everyone that participated our Instagram spring giveaway competition, and congratulations to our winner, Celina, who has won £500 to spend at Marlborough Tiles along with a beautiful selection of homewares from our partners, Neptune.

We sat down to meet Celina and learn all about her plans for that voucher, and to hear about the incident last year that led to redoing the entire downstairs of the house...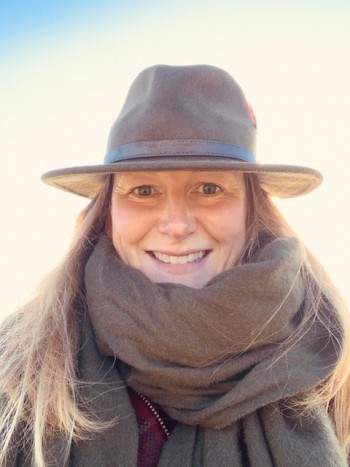 Hi Celina, first of all - congratulations!

Thanks so much! I'm thrilled. I haven't won anything since a rag doll at the school fête when I was six!
Tell us a little about yourself and your home
My partner and I live in a farmhouse in North Devon with our two little girls, our cat Dolly and our two dogs, Margot and Stanley. We moved from a terraced house in Bideford about two and a half years ago. Moving here was like the missing piece of the jigsaw - we just love it.


Have you attempted any big projects so far?
Oh yes! Last April, just at the beginning of the first lockdown we had a burst pipe, and the flooring downstairs had to be taken up. We ended up replacing the kitchen, kitchen, laundry room, boot-room and the downstairs loo!
How would you describe your interiors style?

I would describe my style as relaxed, modern country. I really admire the work of interior designers like Hannah Llewellyn and Emma Sims Hilditch, and get a lot of my inspiration for our home from Instagram. I've followed Marlborough Tiles for a while now. I love that the tiles are so stylish and the fact that they are British made.
That's lovely to hear! How do you think you'll spend your winnings? Do you have a particular project in mind?
I think it's finally time to tackle the master en suite! I've admired Marlborough's hand painted tiles for a while now, and have fallen in love with the Follies collection. I'll keep you updated!
We look forward to sharing Celina's new en suite with you soon! Meanwhile, find Celina at @celina_sherwin and stay tuned for more competitions and giveaways by following us on Instagram @MarlboroughTiles.