MT in focus
Meet the winners of our summer giveaway!
We want to say a big thank you to everyone that participated in our Instagram summer giveaway to celebrate the launch of our new Weathered Oak collection of timber-effect porcelain floor tiles. A huge congratulations to our winners, Kat and Charly who have both won £250 to spend at Marlborough Tiles along with a beautiful lampshade from our friends and Marlborough neighbours, Fermoie.

We sat down to meet Kat and Charly and learn a little about their creative occupations, their shared passion for interiors and how they plan to spend their vouchers...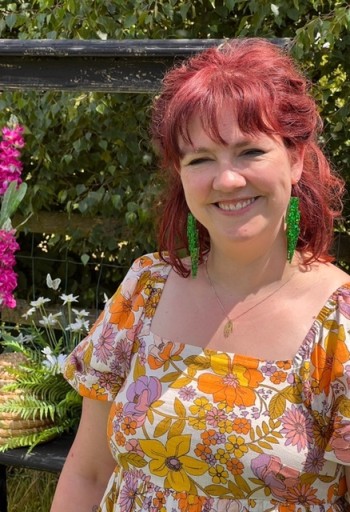 Hi Kat and Charly, first of all - congratulations! We would love to know a little about both of you and your homes.

Kat: I'm Kat, I'm 41 and live in Bath with my husband and our three-year-old little boy. I'm an artist and a librarian. We live in a 200-year-old farm worker's cottage, which we bought about 12 years ago, and have slowly renovated during that time.
Charly: My name is Charlotte but I'm known as Charly. I live with my husband, two boys and loving black lab Molly in Elcot Lane, Marlborough. We have a beautiful mock Tudor style home, which we recently renovated inside and extended on the back and side.
Charly, can you please tell me about what you do for work?

I have been a chef for 14 years, @alittlefoodie. This career path came from my massive love for food and growing up in a home where Dad would grow all of our fruit and vegetables in the garden and Mum would create some incredible dishes from what was in season. I have run my catering and events company, Catering by Charlotte Anne and have looked after a lot of prestigious clients and well-known companies such as The White Company and Vodafone. I have catered for hundreds of weddings and parties over the years too. It has been such a pleasure, but I am now winding it down this year. I have recently set up a social media agency and transferred my creative skills over to this. The new business has grown so I am now putting all my focus into this going forward @alittlesocialuk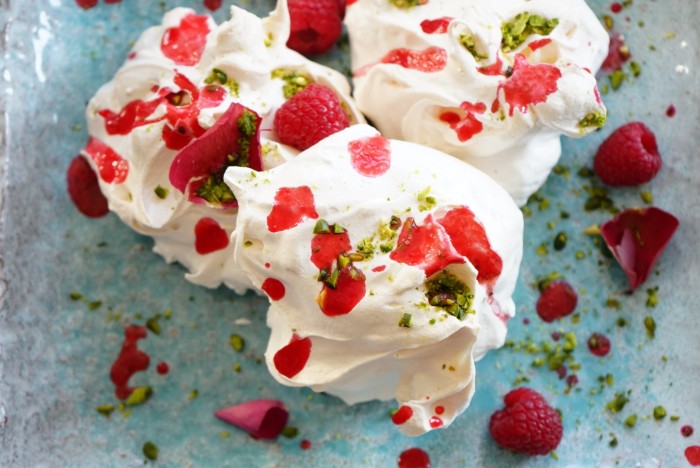 That's fascinating, your culinary creations look delicious! Kat, what about you?
I've always drawn and painted since childhood. I went to art college after school and then did a degree in illustration. I was lucky enough to get offered an in-house artist job straight out of university, which brought me to Bath (I'm originally from Shropshire). I worked as an in-house artist in the greeting card industry for nearly 10 years before going freelance; I illustrated everything from children's books to website branding. I eventually burned out with working in the industry, so I took a break while I was pregnant with my son. After having him I suffered from post-natal depression and one of the things which helped me cope was going back to painting, but instead of painting to please a client or fulfil a brief, I just painted what I wanted in the brightest colours I could. It lifted my mood every time I painted with vivid colour. I now do local exhibitions and sell my work online via my Instagram account @katwhelan_illustrations.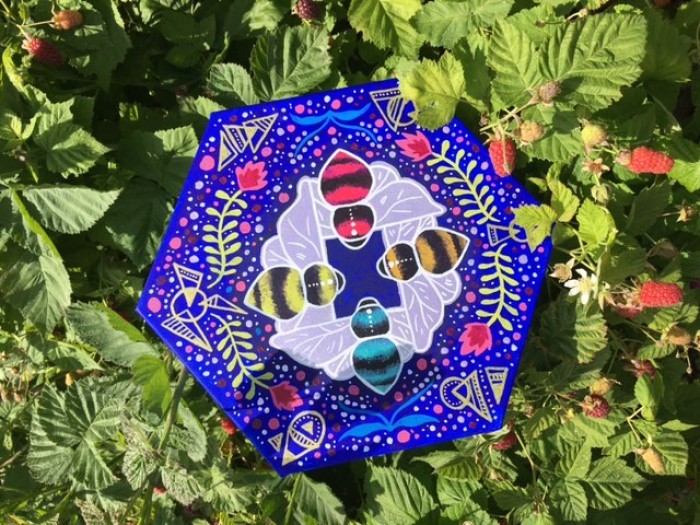 How would you describe each of your interior styles?

Kat: My husband and I love a real mixture of looks, but I'd say we are most into Mid-Century furnishings, in particular '60s and '70s designs with all the bright colours. We are about to put our cottage on the market, which will be a wrench after so many years of love and attention, but we feel the time is right to move on to the next project. In an ideal world, we'd buy a Mid-Century property!

Charly: Our interior style is quite modern, but with some traditional twists, like our 1950s-style telephone to compliment the house. We have some of your fabulous tiles already in our kitchen behind the oven and around the sink. We went for a dusky pink to complement our Anthracite Grey and Farrow & Ball Stiffkey Blue kitchen units.
It's great to hear you are already familiar with our tiles! How did you first hear about us?
We have known about you for a long time as you are conveniently just down the road from us. I love following your posts on social media too.
Thank you, that's lovely to hear! How about you Kat?
I found you on Instagram and also Marlborough is not far from Bath. A few of my friends had said there was an awesome tile company that made beautiful stuff so I went hunting!
And lastly, how do you plan to spend your prize? Do you have any particular projects in mind?
Charly: I would love to use the voucher to finish our utility/boot room which we haven't quite got round to doing yet as life has been so crazy busy since we came out of lockdown! I will be visiting your showroom with my husband to see what may work for our utility. Thank you so much again, we are really excited!
Kat: As we are looking to move, I'm hoping to save it till I've found our next family home. I love bright colours, so I'm in love with all the rich blues and greens in your collections. I love the scallop bathroom tiles in particular!
Thank you to both Charly and Kat for speaking with us. We look forward to sharing their finished projects with you soon! Meanwhile, stay tuned for more giveaways by following us on Instagram @MarlboroughTiles.