Inspiration
In the green room
Green is a wonderfully calming and rejuvenating colour, synonymous with nature and bringing to mind images of fresh shoots and the verdant English countryside.

Often overlooked when it comes to decorating, green in fact has real versatility and will add a sense of balance and freshness to either modern or classic spaces.
Tiles are a wonderfully simple way to add this relaxing hue to your decor. In today's article, we explore some of our current favourites to inspire you...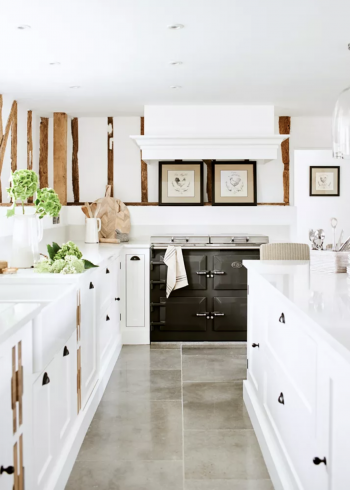 A touch of green can really bring a kitchen or a bathroom alive. A cool, pale green tile such as this medium brick in Dawn Chorus from our Seasons collection adds light and energy to a crisp white kitchen. In this stunning example from Neptune, blackened brass hardware adds a contemporary finish.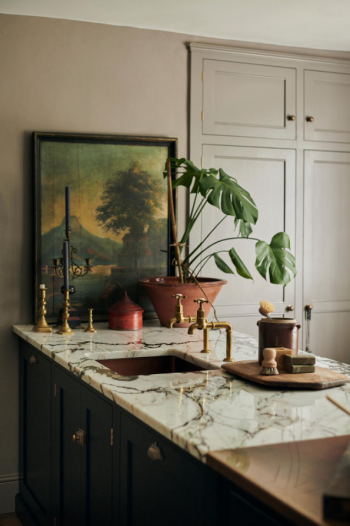 Choose a deeper tone to enhance a more traditional, heritage decor. This Victorian Green tile from our Kensington collection is a rich bottle green, inspired by tiles seen on the exteriors of Victorian London pubs. Use them in a bathroom or a kitchen with dark accents and copper or brass fixtures to create drama.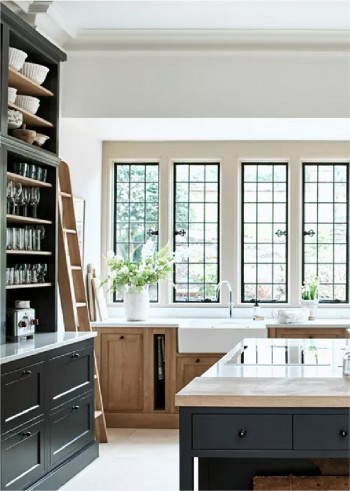 On the other hand, a soft, mellow green with yellow undertones like this Ettie patterned Willow tile from our Ullswater collection feels wonderfully harmonious with the neutral palette of this classic yet contemporary kitchen from Neptune. We love the comforting effect created by mixing earthy greens with warm woods, white worktops and inky cabinetry.

If you're keen on green but can't quite decide where to start, don't hesitate to get in touch with our design team. We are here to help.
scroll-overwrite
"Your service is outstanding and everyone is stunned by the result. I could not be more delighted."

Pat Jones
"Marlborough are a trusted collaborator to design unique tile collections which delight our customers"

Rebecca Malon, Head of Design and Product Development Neptune
"We are delighted with our stunning tiles - the colour and finish have brought our kitchen to life."

Nicky Sweet
"Over 20 years, our brand has relied on Marlborough for specialist colour and glaze development."

Colin Roby-Welford, MD of Fired Earth
"Superb! Great design advice on combining styles and colours. Thank you for going the extra mile."

Emma Todd