MT in focus
The Marlborough direction
Ben Spriggs, Editor-in-Chief of ELLE Decoration, casts his design eye over MD Jamie Robb's ambitious vision for Marlborough Tiles.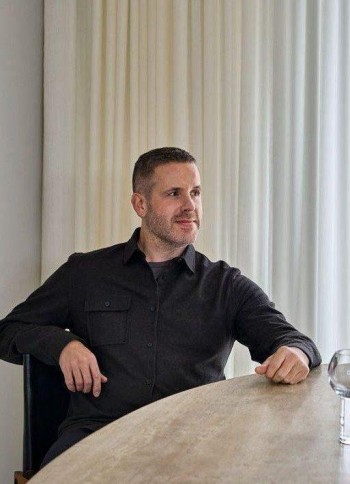 'I always like to say, I don't have blood in my veins, I have glaze…' Jamie Robb, Marlborough Tiles' managing director, tells me with a smile when we first meet. It may sound glib, but it perfectly encapsulates Jamie's connection to, and love for, the third-generation family business, crafted by his grandfather and father before him, which he now runs with his wife Jo. 'As a young boy I'd come to the factory, and I'd be climbing up and around and through kilns and being put to work… it's bound to rub off on you. Upstairs, there's still an old beam with my height marked on it and I can go to it and say "Look that's the size I was age 10!"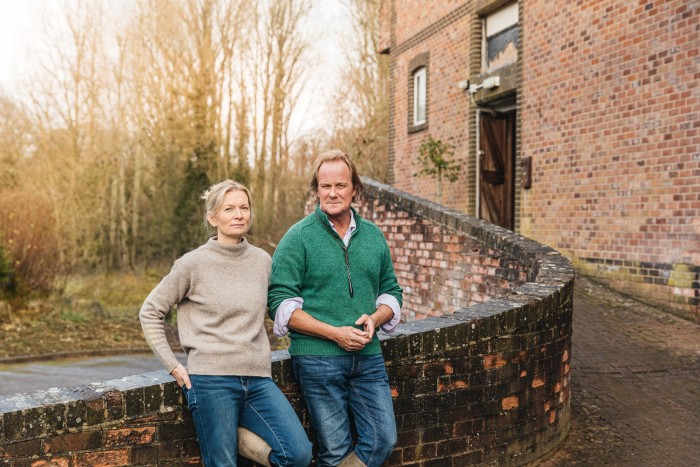 From talking to Jamie and Jo, it becomes clear that Marlborough Tiles has a backstory as rich and deep as its colourful glazes and as detailed as the brushstrokes used on its hand-painted tiles. Always visionary and ahead of the times from the outset, the company was founded in the 1930s by two enterprising ladies who realised they could make a living from their love of hand-painting tiles. Starting off small-scale they focused on decorative trays and fireplace surrounds and became famous for being popular with Queen Mary, who bought the tiles for staff and friends. After a hiatus during World War II, the company was resurrected in late 1945 when Hugh Robb (Jamie's grandfather) bought one of the original founder's shares and helped to turn it into a successful commercial operation.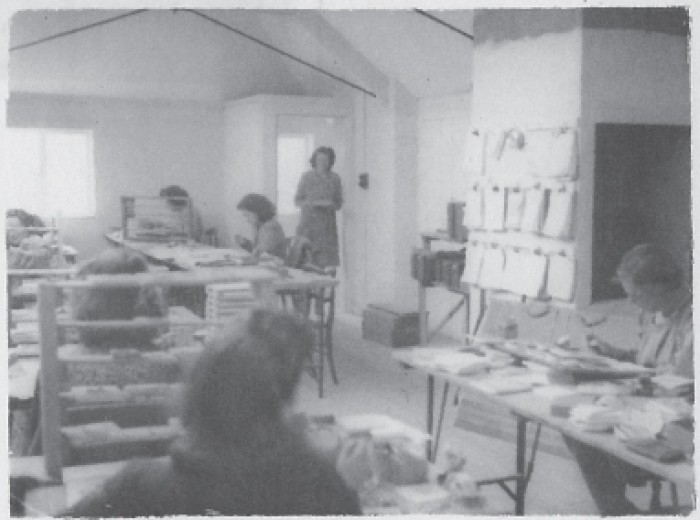 Today, the Robbs' passion and sheer excitement at the possibilities of what can be achieved with tiles is palpable. There is something quintessentially British about taking something familiar and focusing on the inherent craft processes involved in its production to elevate it, bringing heritage to the here-and-now. Marlborough Tiles is at the forefront of this modern decorative movement.  
"It's great that Marlborough Tiles is part of the resurgence of craftsmanship, which is down to our product being genuine – it is what it says it is,' explains Jamie. 'It's so obvious to see when you compare an industrially produced tile to one that is handmade. You only ever really get that from something which is truly artisan, that sense of the blood, sweat and tears that went into the making of it…"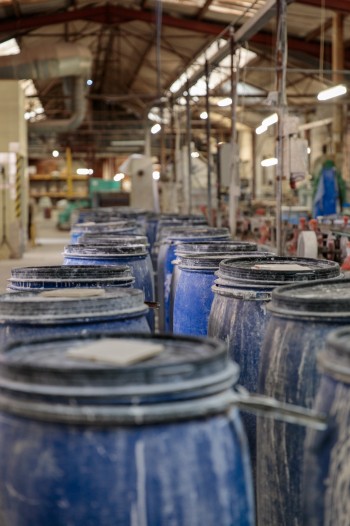 Following this craft approach, it's no wonder that quality and attention to detail is at the heart of what Marlborough Tiles stands for, whether that's the handmade biscuit tiles or the state-of-the-art processes used to create them. 'I always refer to our tiles as being "reassuringly expensive",' says Jamie. 'They're not the cheapest, but there is a reason why they're not and that's not only the way that they're made, but also the excellence and the design and the amount of time we spend choosing the right colour that we want to achieve.' 
 It is also quickly apparent that colour and pattern are fundamental to Jamie and Jo's vision, and Marlborough is so focused on the curated palettes of people's homes that they now custom make six different types of glaze and over 70 different stains. 'It's like walking the streets of Florence and you fall in love with the colours on the walls,' says Jamie. 'We're trying to recreate those same emotions in relation to colour, but in your own environment, with your own light. We want the tiles to speak volumes to our customers because the shades have real depth to them.'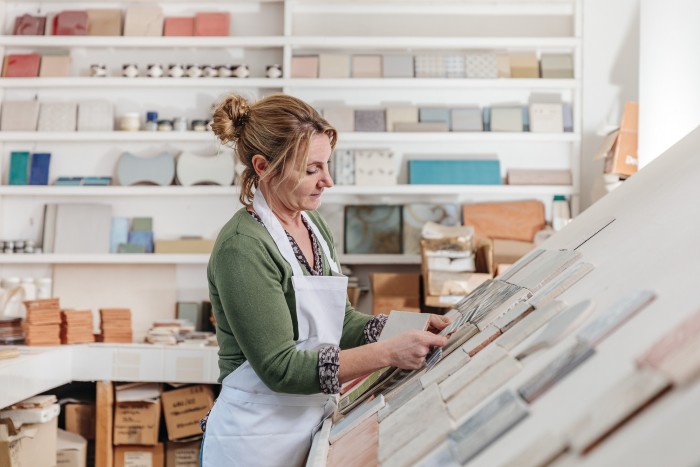 "I often hear from people who say I'm using Farrow & Ball this and Farrow & Ball that, which of your tiles would go best with it?'", says Jamie, as our chat comes to an end. "In a few years' time, I want people to be saying 'I'm using Marlborough this and Marlborough that - which paint goes with it…?'"
Looking at how far they've come, the energy and ethos of the brand, I think he's right to be so buoyantly ambitious.  

_____
Written by Ben Spriggs, editor-in-chief of ELLE Decoration.