Delft Tiles
The iconic blue and white pottery, with its evocative motifs and exquisite brushwork, has been popular for 400 years and counting.

Discover our collections of hand painted Delft designs, from traditional landscapes and flowers, to birds, ships, playful wildlife and delightful cherubs.
Delft tiles
The Dutch blues
Delft is one of the most famous styles of pottery in the world, with its images of flowers, windmills, boats, figures and landscapes, all painted in that characteristic blue.
For centuries people have eaten off Delftware plates, poured water from Delftware jugs, arranged flowers in Delftware vases and sat in rooms with Delftware tiles on the walls.
It's a tribute to the brilliance of the classic Delft look that it has been so popular for so long. The combination of white background, uplifting blue, and freely painted, flowing images have permanent artistic value.

You might say that we at Marlborough are somewhat devoted to Delft, with no less than six collections of Delft tiles across our range, and a few more ideas up our sleeves which we look forward to sharing with you later this year.
Our Delft tiles are painted to order by our extraordinarily talented hand painting artists, directly onto the raw glaze in the traditional Majolica technique. Each tile is then hallmarked and signed by the artist. No tile is exactly the same - each one is a work of art.
Decorating with Delft
Perhaps you'll choose a panel of delightful cherubs in classic Delft blue above your range cooker, or an array of classic landscapes and flowers mixed with plain tiles as a splashback beneath your kitchen window.

Or, to make a real impact, consider covering an entire wall in a patchwork of Delft tiles.
For something truly special, our artists are also able to paint the designs of your choice. Simply get in touch to find out more.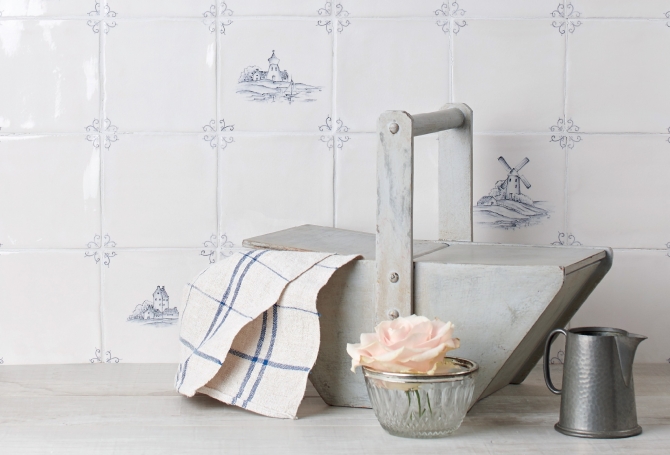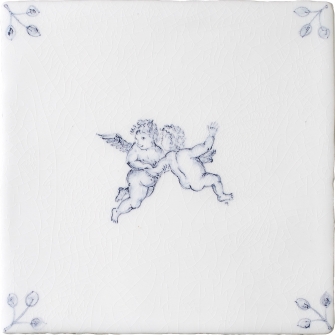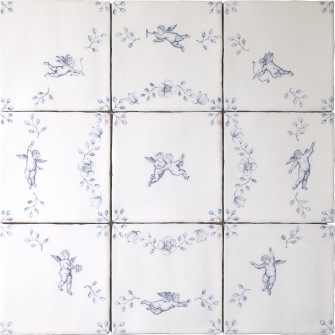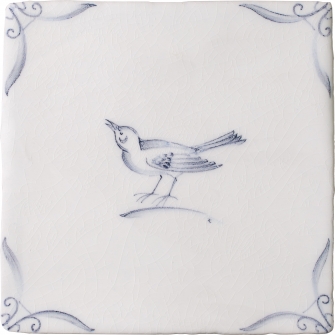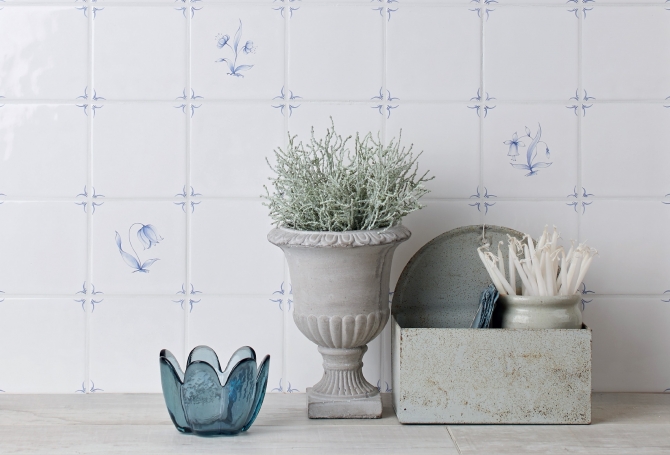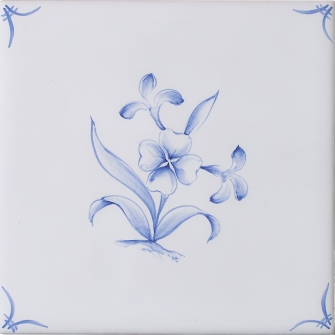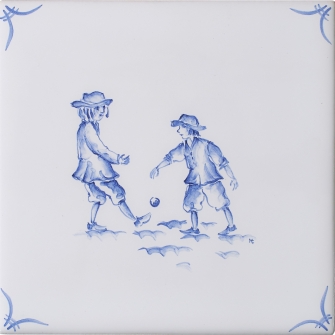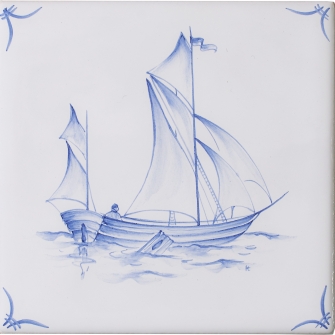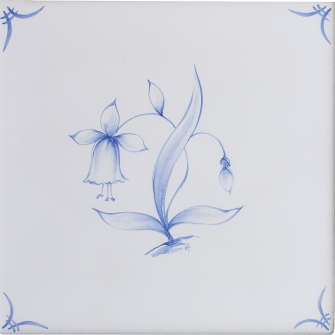 HAND PAINTED TILES
Your choice
You'll find an array of Delft designs in our collections, from delightful cherubs to delicate flowers, to classic figures and landscapes. Below are just a handful of our favourites. Our talented artists can also paint the design of your choice in the traditional Delft style.
HAND MADE TILES
Customers also loved
scroll-overwrite
"Always visionary and ahead of the times from the outset."

Ben Spriggs, Editor-in-Chief, Elle Decoration
"Your service is outstanding and everyone is stunned by the result. I could not be more delighted."

Pat Jones, customer
"Marlborough are a trusted collaborator to design unique tile collections which delight our customers"

Rebecca Malon, Head of Design and Product Development Neptune
"Over 20 years, our brand has relied on Marlborough for specialist colour and glaze development."

Colin Roby-Welford, MD of Fired Earth
"We are delighted with our stunning tiles - the colour and finish have brought our kitchen to life."

Nicky Sweet, customer
"Superb! Great design advice on combining styles and colours. Thank you for going the extra mile."

Emma Todd, customer